Let's Glorify God by…
supporting godly missionaries in spreading the Gospel and planting Reformed churches. In 2021, we hope to give nearly a quarter-million dollars to missions "for Christ in South Carolina and the World."
Interested in Missions? Contact Hugh Player, Missions Chairman here.
Planting Churches
Lift high the cross, the love of Christ proclaim
Oxford Evangelical Presbyterian
Andy Young moved with his family two years ago to plant a church in the heart of Oxford. Oxford EPC is a congregation of the Evangelical Presbyterian Church in England and Wales (EPCEW).
Sheffield Evangelical Presbyterian
Sheffield Presbyterian Church began as a Bible study in 2010. Kevin Bidwell is the founding pastor of Sheffield EPC, a congregation of the Evangelical Presbyterian Church in England and Wales (EPCEW).
First Asian Indian Presbyterian
First Asian Indian Presbyterian Church (FAIPC) is a Reformed Church plant in Fairfax County, Virginia. Their pastor is Rev. Jegar Chinnavan. FAIPC is a congregation of the Presbyterian Church of America (PCA).
Hexham Presbyterian Church
Josh Reiger moved to England from Jackson, Mississippi with his wife and two children in order to plant Hexham Presbyterian Church, a congregation of the EPCEW.
Durres Reformed Church
Albert ("Berti") Kona is pastor of Reformed Church in Durres (Kisha Reformuar Durres), which is the first Reformed church in Albania. He is a native Albanian who attended Greenville Presbyterian Theological Seminary and then returned to his homeland to plant this church.
Presbyterian Church of Zurich
Florian Weicken is the Church Planting Minister at Presbyterian Church of Zurich in Switzerland, a congregation of the Evangelical Presbyterian Church in England and Wales.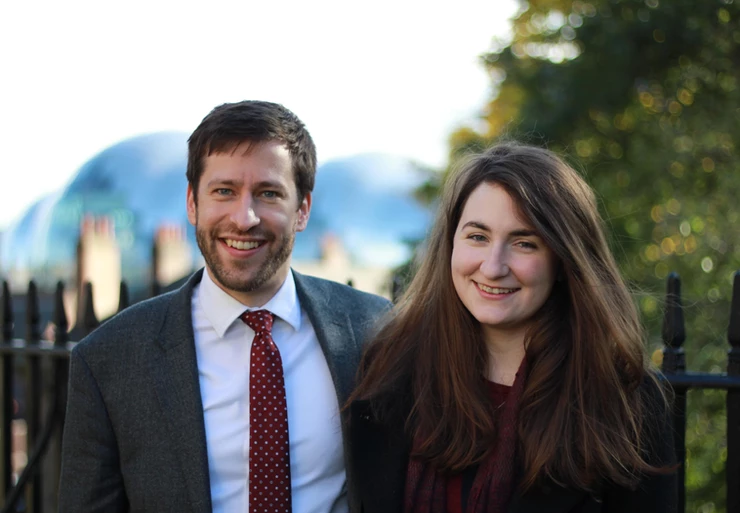 Reformed Church of Budapest
Peter Szabo is the pastor of a Presbyterian church in Budapest. The main characteristics of Peter's ministry are faithful expository preaching of God's word, reverent Reformed worship, and Biblical counseling. Peter also trains future pastors at a local seminary.
Christ Church Presbyterian
John and Taylor Blevins believe the Lord has called their family to serve Him by partnering with PCA churches to establish a new church in the Knoxville area. During the last five years, the great need for faithful gospel ministry in the greater Knoxville area has become apparent to the Blevins and weighed heavy on their hearts.
Iglesia Presbiteriana Emmanuel
Emmanuel Upstate is multi-ethnic, bilingual, Reformed Presbyterian church plant in Taylors, SC. Their Pastor is William Castro.
Sending Missionaries
till all the world adore his sacred name.
Alonzo Ramirez (Peru)
Alonzo and Esther are from Piura and Cajamarca, Peru respectively. They have two grown children. Alonzo has served with Peru Mission since its beginning in 1999 and is one of the original founders of the mission. He is rector of the Seminario Biblico Reformado, oversees hinterland church planting, and leads university ministry in Cajamarca.
June Gallman (Costa Rica)
June has been an educator at a women's prison in San Jose for 20 years teaching English. She also teaches 7th-9th grade English and owns a half-way house that will house several of the women inmates and their children once they are released.
Esaie Etiene (Haiti)
Esaïe and Natacha are natives of Haïti who have lived in the U.S. for over 20 years. They were married in 1997 and have three boys. Esaïe has an M.Div. from RTS Orlando and is an ordained minister of the PCA. He travels to Haïti monthly for church planting, leadership training, and mercy ministry, which includes a school for children, a medical mission, and a children's home.
Stephen Atkinson (CWI)
Stephen's labors include driving nationwide operations of Christian Witness to Israel, North America, teaching in churches and seminaries, raising up full-time and volunteer missionaries, and developing resources that will enable churches and Christians to reach their Jewish neighbors.
Guillermo Salinas (Mexico)
Guillermo and Jennie are serving our Lord in Zihuatanejo/Ixtapa, Guerrero, Mexico. They have planted several churches in the Zihuatanejo/Ixtapa area. Guillermo is an ordained minister with the PCA with a Masters in Divinity and a Masters in Missions from Birmingham Theological Seminary.
Ray Call (Belize)
Ray and Michele have a passion to see God establish confessionally Reformed churches in Latin America that will render biblical worship to the Triune God. They are currently involved in pastoral ministry, evangelism, and church planting/revitalization in Belize
Roger Dye
Roger Dye is Assistant to the Director of Hispanic Ministries with FamilyLife Global. Roger graduated from CIU and holds an M.Div. from Covenant Seminary. They currently reside in Winnsboro, SC, ministering throughout Latin America as well as the Hispanic communities of NC, SC, GA, and TN.
Bill Carr (Minnesota)
Bill and Susan work with Native Americans in northern Minnesota, training leaders at Mokahum Ministry Center.
Marc Mailloux
Marc makes regular teaching trips to Haiti and to French West Africa, while Aline is busy correcting the theological theses of future Haitian pastors.
Aaron Halbert (Honduras)
Aaron is organizing a church planting team in the capital of Honduras, Tegucigalpa.
Katie Upton (Liberia)
In September 2021, Catherine moved to the Rafiki Village Liberia where she serves as the Assistant RICE Dean. She is blessed by the opportunity to work with the teachers college students and support them as they strive to become godly, well-trained teachers who can make an impact in Liberia.
Reaching Students
Come, Christians, follow where our Savior led,
Reformed University Fellowship
Reid Jones, RUF (Clemson)
John Boyte, RUF (Anderson)
Brian Howard, RUF-I (Clemson)
Christ's College (Taiwan)
Rebecca White teaches at Christ's College, a four-year Christian college that seeks to strengthen the church in Taiwan through educating, evangelizing, and discipling Chinese students.
Training Pastors
our King victorious, Jesus Christ, our Head.
Seeking Mercy
Lift high the cross, the love of Christ proclaim